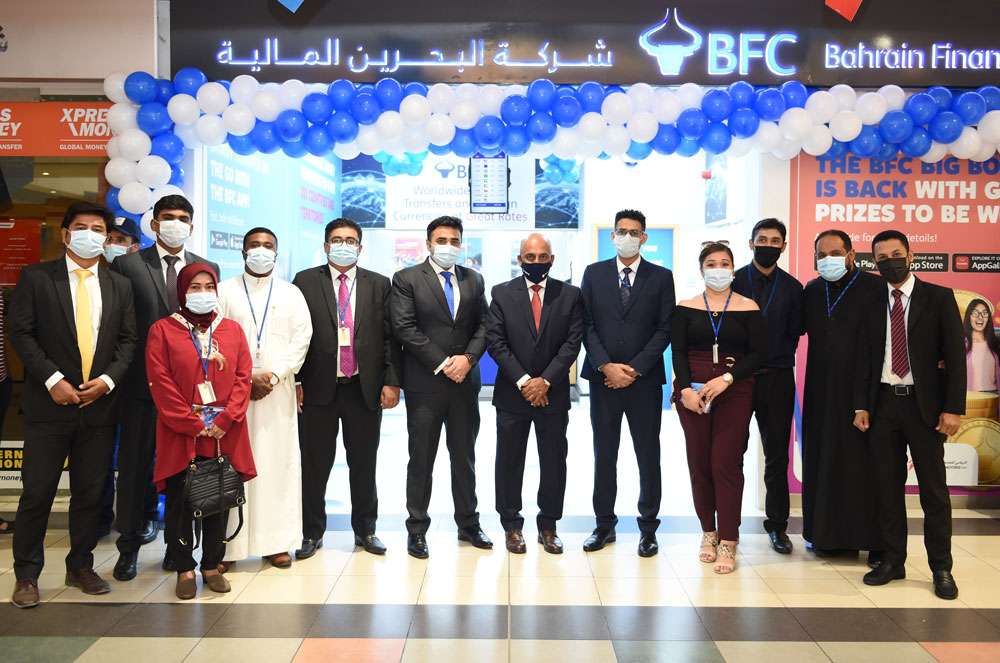 Bahrain Financing Company (BFC), specialists in worldwide money transfers and currency exchange opened branch in Riffa Lulu mall today to cater the remittance and FX needs of the customers.
The branch is located on the ground floor of Riffa Lulu mall and is open 7 days a week from 10 am to 11 pm. The first 100 customers to make a transaction at the branch received a gold coin each.
BFC is currently running a" Big Bonanza campaign" until 10th June 2021. It intends to give Gold coins to 100 lucky customers per month, and 1 lucky customer has a chance to win a car as grand prize. All customers must do is make a money transfer or currency exchange transaction to be automatically entered into the draw. For further information, the terms and conditions can be found on www.bfc.com.bh.
Commenting on BFC's move into the Riffa Lulu Mall, Mr. Deepak Nair, CEO of BFC said, "Bringing convenience to customers has always been a priority to us. We have always focused on improving customer experience and bringing value-add to our customers. We dedicate this new branch to the service of our esteemed customers, who have always supported and encouraged us to deliver the best. The opening of the new branch is in line with our vision of being the trusted neighbourhood remittance brand, which our customers will always find near them."
Contact Us
We'd love to hear from you, so feel free to get in touch with any feedback or a query and someone from our team will get back to you.
Contact Us
About BFC Group
Get to know BFC Group. Learn more about our history, services, our core values and more!
Read More
Careers
Join our highly dedicated and talented team of over 1000 employees over 5 countries and help us make a difference.
View Opportunities