BFC Forex and Financial Services PVT LTD (BFC Forex), specialists in FX and outwards remittance services across India, has opened their 28th branch in Raipur, Chhattisgarh. Owned by BFC Group Holdings W.L.L, based in the Kingdom of Bahrain, and licensed by the Reserve Bank of India (RBI), BFC Forex is AD II licensed and specializes in Outward Remittances for various purposes as per the guidelines of the RBI.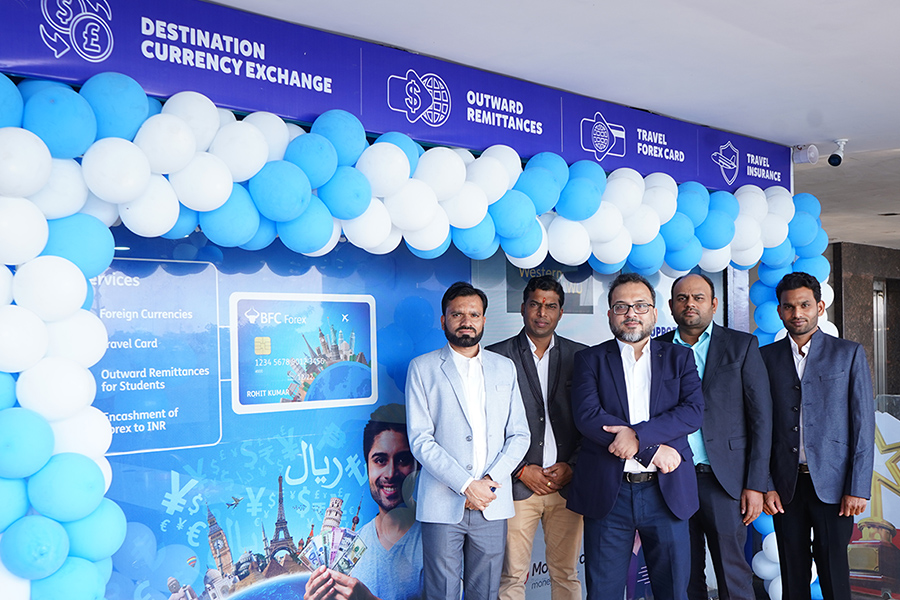 Raipur is a fast-developing centre not just in terms of industry but tourism too. The branch is conveniently located opposite Telibandha Lake at the S.L.T Water Front Complex, Raipur and is strategically located to cater to multinational companies and local SMEs who are engaged in different sectors specially steel and IT. The branch will also help to facilitate NRI's residing and working globally. The branch will also facilitate university fee payment to students pursuing higher studies abroad.
When opening the new branch, Mr. Kaustav Khan, Head – Operations and Wholesale, India said, "On behalf of our employees, members of the Board of Directors and shareholders, we're excited to be opening our 28th branch. We look forward to becoming an integral part of Raipur by serving individuals and local businesses with their remittance and foreign currency needs. Whether it be outward or inward remittance, foreign exchange, travel and wholesale business services, our employees are ready to help. We stock over 30 major currencies, sold always at competitive rates and zero percent commission. Our group prides itself on providing our international expertise and trusted experience to our customers."
BFC Forex currently has 28 branches across India and is licensed as an Authorised Dealer Category -II granted by RBI. We are a sub-agent of Western Union, MoneyGram, Transfast and Ria Money with the ability to receive money from over 200 countries and territories with over 400,000 agent locations worldwide. With the license under Money Transfer Service Scheme (MTSS), BFC Forex is able to serve customers by cash payments across its own counters and through a sub-agent network of more than 15,000 locations in India.